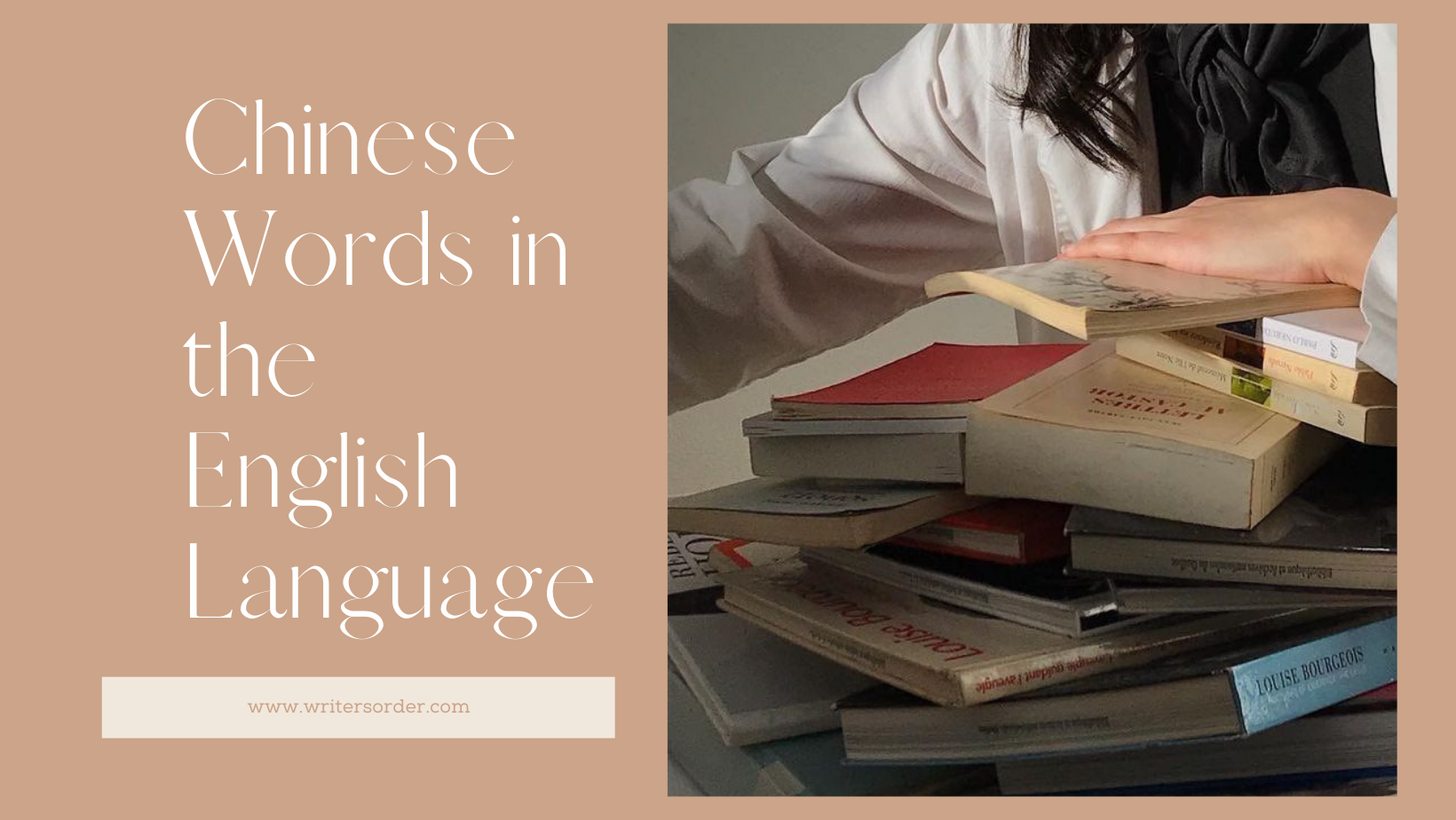 17 Chinese Words In English
Our content is reader-supported. We may earn a commission if you make a purchase through one of our links.
China is the world's 3rd largest country by area and is known for its historical inventions, martial arts, tea, and a variety of delicious food. Not only this but it's also famous for its architectural wonders such as The Great Wall of China and The Forbidden City. China is a rapidly changing country with a blend of the very modern and the very ancient.
This country has one of the longest-running civilizations with its unique and beautiful culture. And it has developed to become the second-largest economy in the world.
China is a country with a large population which means that there many different languages are spoken. Standard Chinese also known as Standard Mandarin is widely spoken in the country.
To talk more about the use of Chinese in the English language, just like the many Indian words or Korean words in English, there are a lot of Chinese words used in daily life English. These words are primarily related to Chinese cuisine.
17 Chinese Words In English Language
Pekoe
Bok choy
Hoisin sauce
Kung pao
Tofu
Coolie
Gung-ho
Yin and yang
Lychee
Kung Fu
Dim sum
Ketchup
Chow
Wok
Ginseng
Won ton
Loquat
Pekoe
Pekoe is a type of tea, produced in Sri Lanka and India. The word is derived from a Chinese dialect called Amoy, spoken in Xiamen, China in which the tea is called pek-ho. While in Mandarin there's another word used called bái hòu which means white empress. The name indicates the tiny young buds attached to the tips of the tea plant.
Bok choy
The term Bok choy is derived from the word bái cài, meaning white vegetable. It's a Chinese word in English which means, a leafy green vegetable with white stems that can be found at Chinese stores grocery stores. It's a common ingredient in Asian cuisine.
Dim sum
Dim sum, a Chinese word in English is derived from diǎn xīn. It means "to touch the heart," presumably because of the modest, appealing nature of the food.
Dim sum is tiny appetizer-style meals served at Chinese restaurants for breakfast. Dim sum comes in a wide range of flavors, including meats, vegetables, cakes, and pastries.
Ginseng
Ginseng comes from rén shēn. It's a herbal root that's utilized in tea and natural medicine. It offers several health advantages, including improved circulation, decreased cholesterol, and stress reduction.
Loquat
The name is derived from the Cantonese term luh kwat, which simply means "rush orange." Loquat, also known as Japanese plum, is a yellow, plum-like fruit native to China and Japan.
Won ton
The term comes from the word (hún tún), which means "irregular pasta." Won ton is Chinese meat-filled dumplings that are frequently served in soup with noodles.
Wok
The wok is a stir-fry pan. And the term is derived from Cantonese wohk, meaning pan.
Hoisin sauce
It's a Chinese word in English which means a dark-colored, condiment with a consistency like ketchup. It's also known as an oyster sauce. The term is derived from hǎi xiān jiàng, literally, "seafood sauce," because it traditionally includes oyster essence or flavor.
Ketchup
Ketchup, a product used in our daily life is one of the most important things. Would anyone have guessed that America's favorite condiment comes from a Chinese word? Yup, you heard it right. It comes from the Hokkien Chinese term kê-tip, and it was originally a sauce made from fermented fish. Europeans tried to replicate it and later added tomato as a key ingredient. In Mandarin, ketchup is called fān qié jiàng, or "tomato sauce."
Chow
Chow refers to food, and "chow down" means to eat. There are different stories on this word's origin. One explanation is that it comes from the Chinese word for "stir fry,"chǎo. The term is Chinese-English pidgin and dates back to the 1800s when Chinese laborers developed railroads in California.
Kung pao
Have you tried kung pao chicken before? A sort of Chinese food is kung pao chicken. Sichuan peppercorns are frequently used in this spicy cuisine from Sichuan Province (southwestern China).
It's pronounced gōng bǎo jī ding in Mandarin. This meal is said to have been a favorite of a prominent royal guard in ancient China.
Tofu
Tofu is soybean curd. It comes directly from its Chinese name, dòu fǔ.
Lychee
In Chinese, it's called lì zhī. Lychee is a tropical fruit with characteristically red shells and sweet, white flesh. Lychee is also used to flavor other foods like tea.
Kung fu
The word comes from gōng fū. However, Kung fu, or Chinese martial arts, has been made famous by Hollywood movies and movie stars like Bruce Lee and Jackie Chan.
Coolie
The word is derived from European colonization and the practice of importing inexpensive Chinese and Indian labor. It's kǔ lì, in Chinese, which means "bitter effort." A coolie is a laborer in a nutshell.
Gung-ho
Gung-ho is a Chinese word that signifies "enthusiasm." It is derived from the Chinese industrial cooperatives' name (gōng hé), which means "to work together."
Lieutenant Evans Carlson of the United States Marine Corps witnessed and respected the work spirit of these groups in 1942, and chose to use the term as an unofficial Marine Corps motto.
Yin and yang
It comes from the Chinese term yīn yáng. In Taoist philosophy, yin and yang represent two balancing forces in the universe. Yin is the dark force and represents feminine quality. Yang is the light force and represents masculine quality. The harmony of ying and yang is thought to balance the universe and influence everything in it.
Conclusion
There, you have it. You have come across around 17 Chinese words in English. China, being a country known for its inventions and progress at a rapid pace has achieved its goal by adding a few of its words into the dictionary which is used and spoken worldwide.
---