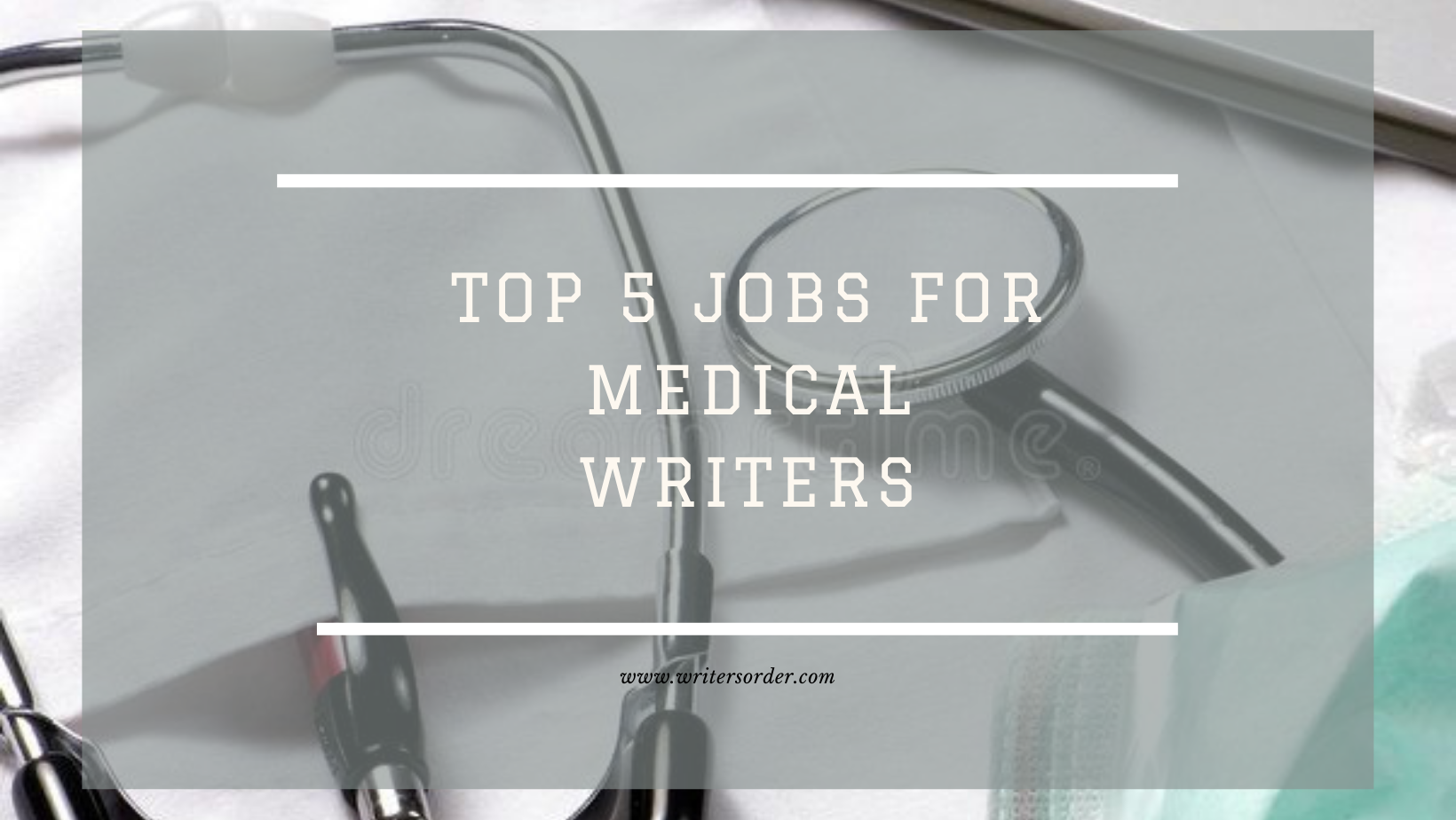 Top 5 Jobs in Medical Writing
Our content is reader-supported. We may earn a commission if you make a purchase through one of our links.
Ranked as an essential sector, health care has different aspects and job options. Individuals with a passion for writing and healthcare should consider pursuing medical writing as a career option.
Medical writers create a wide range of content for the healthcare domain, often assisting in explaining complicated subjects in layman's terms. This article talks about the top five careers options you can pursue as a medical writer.
It's not necessary to have a degree in medicine to be a medical writer. While it may give you additional certification, medical writers are individuals from all walks of life and work in a range of settings. Professional medical writers have a thorough awareness of medical vocabulary and concepts.
They can also interpret that knowledge into various formats for diverse audiences. Medical writing is considered a subgenre of technical writing because medical writers are thought to have technical writing abilities combined with a working knowledge of medical terminology.
What are the Top 5 Job Options in Medical Writing?
Writing for Pharmaceutical Industries
Writing for Research Organizations
Writing for Healthcare Institutes
Writing for Government Agencies
Medical Journalism
What does a Medical Writer Do?
Medical writers are entrusted with creating technical, instructive, educational, and commercial medical writing or collaborating to create such content. The kind of work that a medical writer can take is determined by their experience, expertise, talents, and the industry.
Employment Areas for Medical Writers
Medical writers can pursue various career options based on their preferences and academic background. Some authors specialize in one aspect of the sector, such as medical devices or patient studies and research.
Others work on a variety of projects while strengthening their writing abilities for a broad audience and purposes. Different titles used to describe this occupation might be:
Scientific or technical writers
Communication specialists
Healthcare journalists
When you contemplate a job in medical writing, consider the subjects of your interest and the qualifications for employment in that field. You can also focus on the administrative side of medicine, which entails filling out governmental applications, clinical study papers and other documentation. However, you will undoubtedly require an advanced professional degree to pursue this path.
Writers can also opt to write about less sophisticated topics that require a master's or PhD degree. Another alternative is to work as a medical editor. This entails reviewing and rectifying errors to ensure accuracy and consistency in the information used in writing a medical document.
Medical writers are employed by a variety of individuals and organizations in the medical industry. These include hospitals, pharmaceutical corporations, hospital equipment suppliers, higher education institutions and others. The following are some instances of employment that a medical writer might conduct, categorized by job title:
Medical Writing for Pharmaceutical Industries
Clinical testing procedures and publications, study reports, drug information, and product promotion are topics that a medical writer in the pharmaceutical sector would write about. For the same reasons, a biotechnology industry would create jobs for a medical writer as well.
Writing for Research Organizations
Writing about preclinical research reports, clinical testing procedures, study reports, and clinical research papers would be part of a medical writer's job description in a research institution. Composing participant information and consent documents will also be included in this.
Medical Writing for Healthcare Institutes
Hospitals, healthcare insurance corporations, non-profit organizations, and private clinics can all employ medical writers. They would be in charge of creating educational materials, health promotional knowledge, clinical research papers, case studies, controlled trials, cohort studies, conference proceedings and speeches, proposal writing, and patient stories in the medical business.
Medical publishers also employ medical authors to write medical and scientific periodicals. They also work as book publishers, proofreaders, and copyeditors.
Medical Writing for Government Agencies
Medical data and literature reviews included in regulatory documents are produced by medical writers working in government bodies. Composing Annual health assessments, which comprise Post-marketing documentation and User medicine/device data, is also part of the job.
Medical Journalism
Writing medical/scientific news articles, patient tales, blogs, podcasts, and transcripts are examples of working under medical journalism. They are also known as journalists working as medical writers.