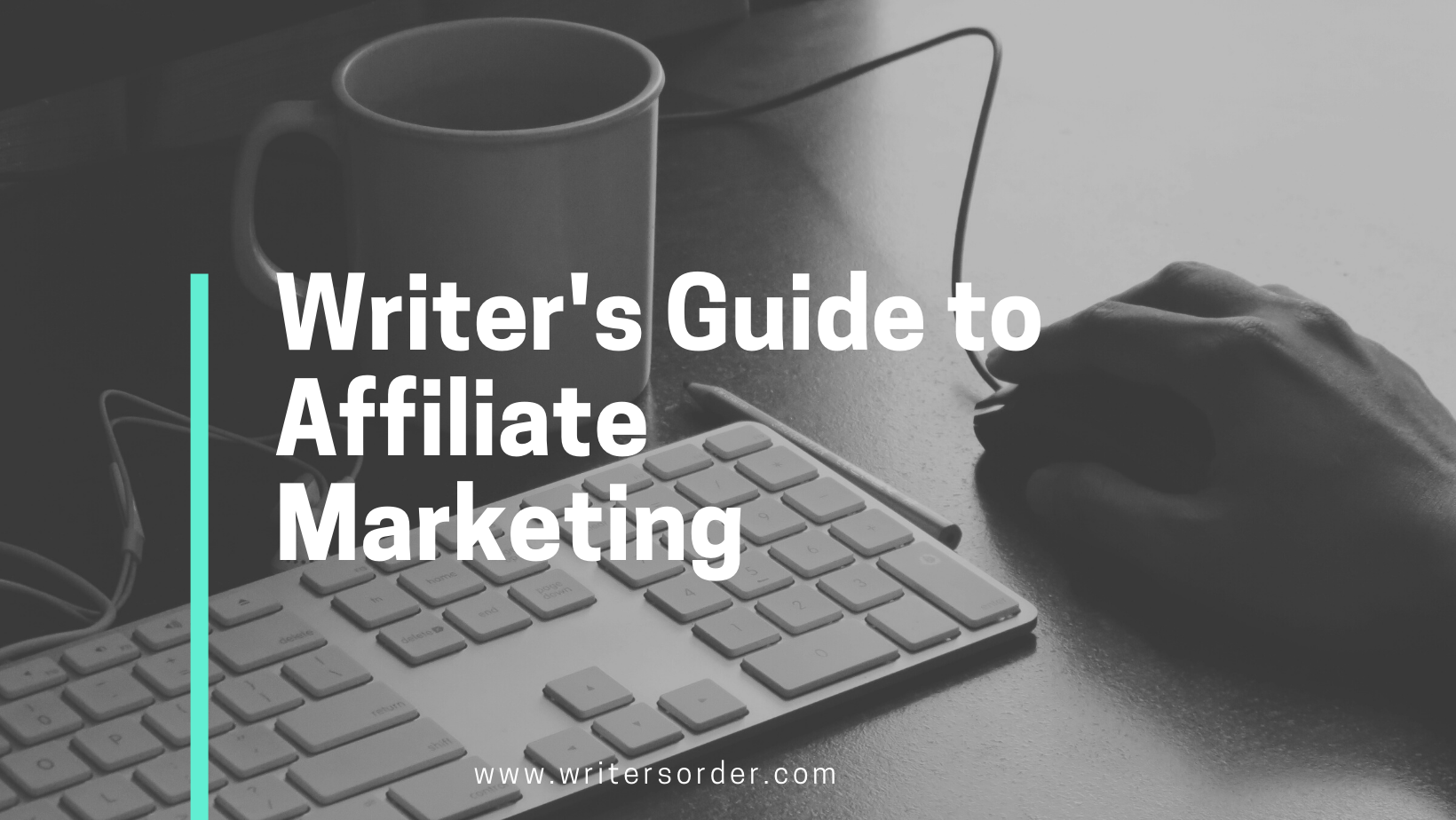 Affiliate Marketing for Writers – The Writers' Guide
Our content is reader-supported. We may earn a commission if you make a purchase through one of our links.
If you've ever wondered how influencers and content creators make a living from their blogs, it's most likely because of their affiliate marketing efforts. Affiliate marketing for writers is when you, as a writer, promote another brand with your content. As a result, you earn money from the sales that take place due to your marketing efforts.
However, signing up for an affiliate program and posting an affiliate link on your website isn't enough to see continuous sales flow in. Every excellent affiliate marketing plan is supported by extremely valuable content.
In this article, we'll discuss the significance of creating high-quality content for your affiliate marketing campaign. Then, we'll go over a few ideas to help you create useful and interesting content that will engage your audience.
Let's get this party started!
What is Affiliate Marketing for Writers?
Affiliate marketing is a quick way to offer goods, services without having to establish your own. For writers, this involves finding a product or service that you like, writing about it, and promoting it. You earn a part of the sales profit taking place due to your marketing efforts.
How Can Writers Start Affiliate Marketing?
Bloggers, webmasters, vloggers, social media influencers, and guest authors are examples of affiliates or publishers. When you are promoting a particular good or service on your blog or content, you act as an affiliate.
An affiliate uses numerous methods to attract potential customers to the merchant's items and earns a commission when a customer makes a purchase. An affiliate can advertise a single product or many, as long as they are not direct competitors. The more goods an affiliate promotes, the more money they make.
As a writer, you can sell products or services through a variety of channels, including blog entries, social media advertising, a full website, podcasts, webinars, and email marketing.
Choosing a Target Audience and a Blog Niche
Starting from the beginning necessitates considering your blogging development path. The first step is to identify a niche and the people to whom you will direct your content.
Consider the subjects you are passionate about or are well-versed in. It may be anything in the universe. The fundamental purpose of blogging is passion and a desire to work on something that provides you delight because these are the motivational forces that help you progress. The more effort you put in, the more money you will be able to earn.
Second, focus your theme on a topic that is both intriguing to you and has a lot of options for affiliate programs to join.
Determine your Target Audience
After you've decided on a niche, it's time to figure out who your target audience is. This is not a simple task, but a little study can give you an idea of who your readers will be and what information they will find useful and important.
The simplest approach to accomplish this is to follow the brands you want to work with as affiliates on social media and learn who their customers or clients are. You may do the same for your competitors. Select an affiliate program.
A fast search will allow you to find which affiliate programs you can join. Contact brands that may be interested in your service via their cooperation managers.
Deciding on a Blogging Platform and Domain Name
When it comes to beginning a blog, it is critical to select an appropriate blogging platform. Choose a blogging platform as well as a domain name.
Optimization for Search Engines
SEO for writers is one of the most important things to master if you want to run a successful affiliate site. It aids in increasing visitors and increasing your earnings from affiliate programs.
It is also necessary to structure your blog to keep it structured.
Determine the categories you require or which widgets you wish to include.
Insert images.
Affiliate Marketing for Writers – Affiliate Blog Posts Guide
Good content is essential. Every marketer understands this. To earn more money from affiliate programs, you must provide useful and engaging information. The more people who read your posts, the more likely they are to click on affiliate links.
Be Open and Honest with Your Audience
When discussing products and services, be truthful, and you will gain the trust of your audience. Sincere feedback is essential for increasing the credibility of your work.
That is why it is critical to be well-versed in the things you market. If you have the chance, give them a shot.
Guidelines for Inserting Affiliate Links
Including affiliate links in your text so that they look attractive and get clicked on is a true skill.
Make specific words or phrases clickable.
Add anchor texts.
Don't post too many links. One or two links per piece of material are plenty.
Make links stand out by using bold fonts.
Using link shorteners such as Google Shortener, Bitly, and others, you can make your links look more tidy and professional.
Use sidebars to draw attention to links. However, you must exercise caution to maintain them user-friendly and convenient. Too many sidebars detract from the text and irritate users.
Evaluate Your Success
Once you've launched your affiliate program, you must evaluate the effectiveness of the various affiliates, links, and kinds of media you employ.
Use user-friendly affiliate tracking software to determine which aspects of your approach are working and which need to be tweaked.
You should be able to track conversions, sales, clicks, and other statistics to determine which affiliates are profitable and which are not.
This enables you to:
Change the keywords in your link.
Work with the affiliate to figure out how to market the affiliate links.
Change the program's terms.
Increase the commission rates you provide.
You'll have a difficult time captivating your visitor's interest if you don't offer any instructional or amusing content. Without that focus, you won't be able to create the like-know-trust element required to convert the visitor into an affiliate sale.
Conclusion
When a person or brand generates and distributes material online to a large audience, this is referred to as content marketing. While not every material must openly promote a brand, it is frequently used to improve the reader's perception of the content producer and boost their interest in their products or services.
If you want to make money from your blog, writing sales-driven affiliate marketing content could be one of the best time investments you make in your blog and business.
While affiliate marketing is just one part of a larger content marketing plan, it can be incredibly profitable if you know how to tailor your content for your target audience. Happy Affiliate Marketing, and may the odds be ever in your favor!