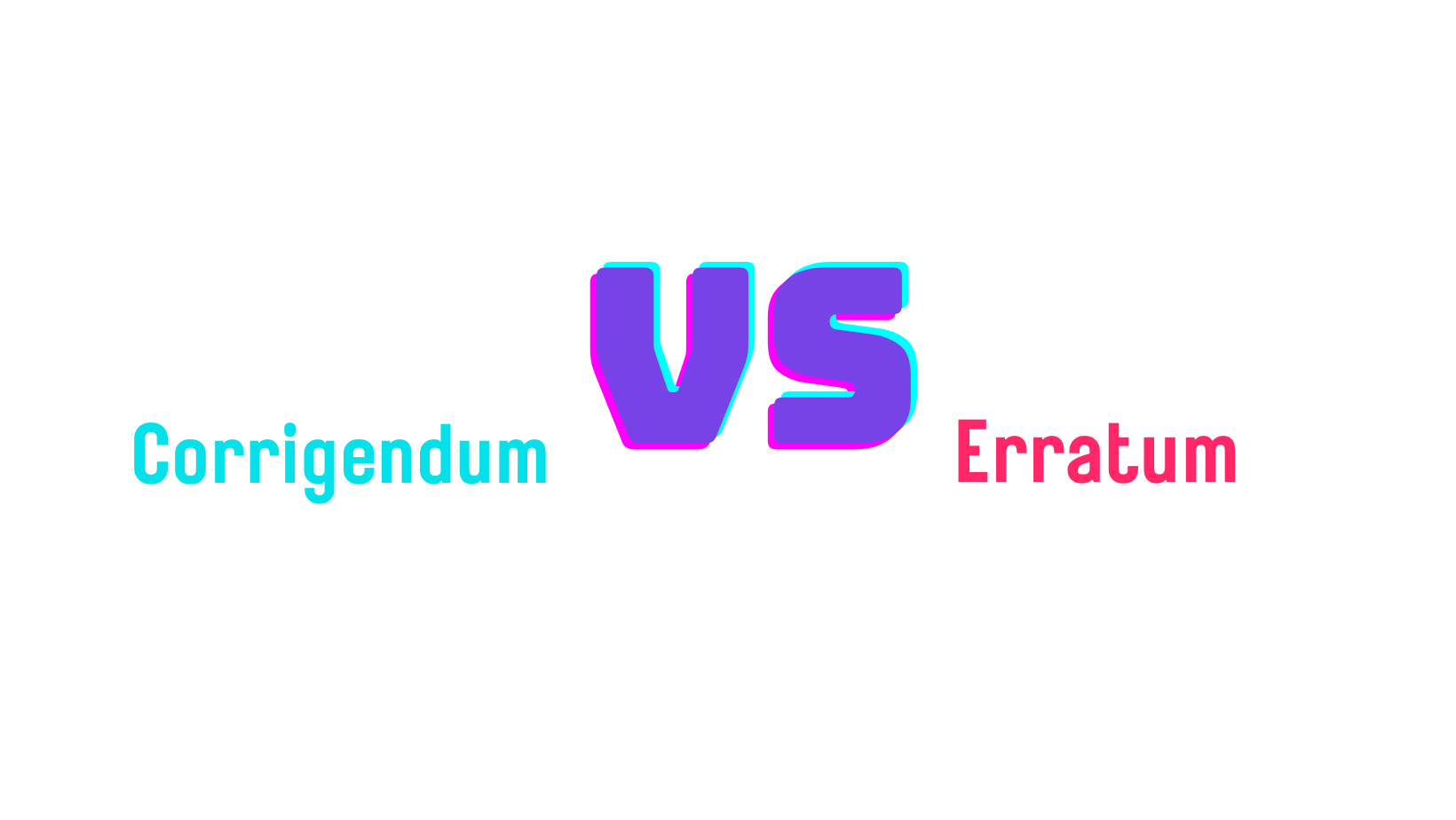 Corrigendum Vs Erratum – What's the Difference?
Our content is reader-supported. We may earn a commission if you make a purchase through one of our links.
Now if English isn't your first language you may feel overwhelmed when you encounter unknown words. Can you imagine a situation where you were blindsided by a word you had no knowledge about and were either too embarrassed to ask otherwise or too shocked to pull out a dictionary to educate yourself?
I sure can.
Not to fear, for I'm sure the two words I'll discuss with you today are something even the natives would find alien. This guide is designed to make you aware of the two words corrigendum and erratum that sound like names out of a fantasy video game.
Though they look and sound like different words they both are closely linked with the printing industry and each other. This guide will tell you all about corrigendum vs erratum, the difference between the two terms, and how to use them.
What is the Difference between Corrigendum and Erratum?
To use a word, we should first know how to pronounce it.
Pronunciation
Corrigendum: Kor-ee-gen-dum
Erratum: Eer-rah-tum
Corrigendum Vs Erratum: Definition and Usage
Now, the word erratum refers to an error in a printed work. Pretty simple, right?
Meanwhile, corrigendum is an error in a printed work. But wait- what's the difference then? Before you fall into any further confusion let me clarify – corrigendum is the correction to an error in any published work.
Going along with a video game example, an erratum would be any programming error that occurs before the official release of the game. Meanwhile, a corrigendum would be an error identified after the release of the game which requires correction which we refer to as bug-fixing.
Since we've established a basic idea of what understanding these two words entail, let's move on to the specifics.
Corrigendum
Corrigendum, noun, plural: corrigenda, refers to corrections made to a published document.
Corrigendum– also derived from Latin, is a compound Latin verb that means "to set right".
Erratum
Erratum, noun, plural: errata, is easily defined as an error in a printed work. The word is derived from Latin, as most English words are.
Another definition of the word would be a correction of errors introduced to the article by the publisher.
Usage and Differentiating Between Corrigendum and Erratum
If you're still confused about the usage of the two words after definition, don't worry, here's a little example to set the facts straight:
Genuine errors will usually be acknowledged in a subsequent erratum.
Explanation: Here erratum means a correction of errors from the publisher's side.
An erratum slip was generated.
Explanation: Here, the word means errors found in a work before publication.
Moving on to the next word: corrigendum.
This corrigendum contains a revised version of Section 4 with corrected citations.
Explanation: As we can see here corrigendum means a correction made to a previously published document with a new edition.
Summary
To recap, an erratum is an error in any printed work before publication that requires correction, while a corrigendum is a correction made to a published work.
Well done, you've officially understood the difference between the two words!