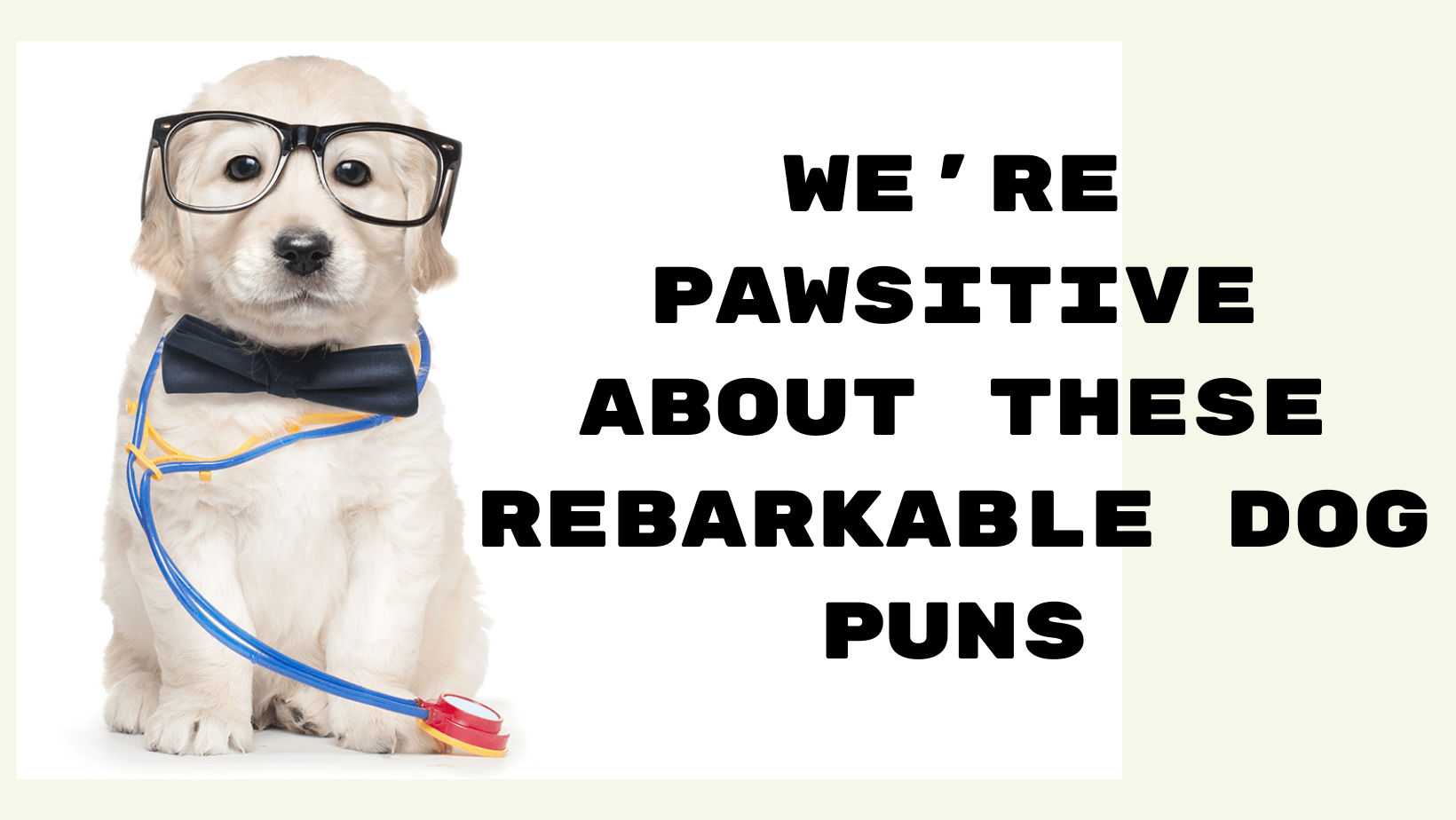 25 Dog Puns That Will Make Your Day
Our content is reader-supported. We may earn a commission if you make a purchase through one of our links.
A Commendable Collection of 25 Quality Canine Quips
Invariably only of use in a very niche comedic application, dog puns are veritably a paws-itive addition to your arsenal of cheap jokes. Either that or you find yourself in negotiation with a group of doggy witches that only understand species-specific wordplay.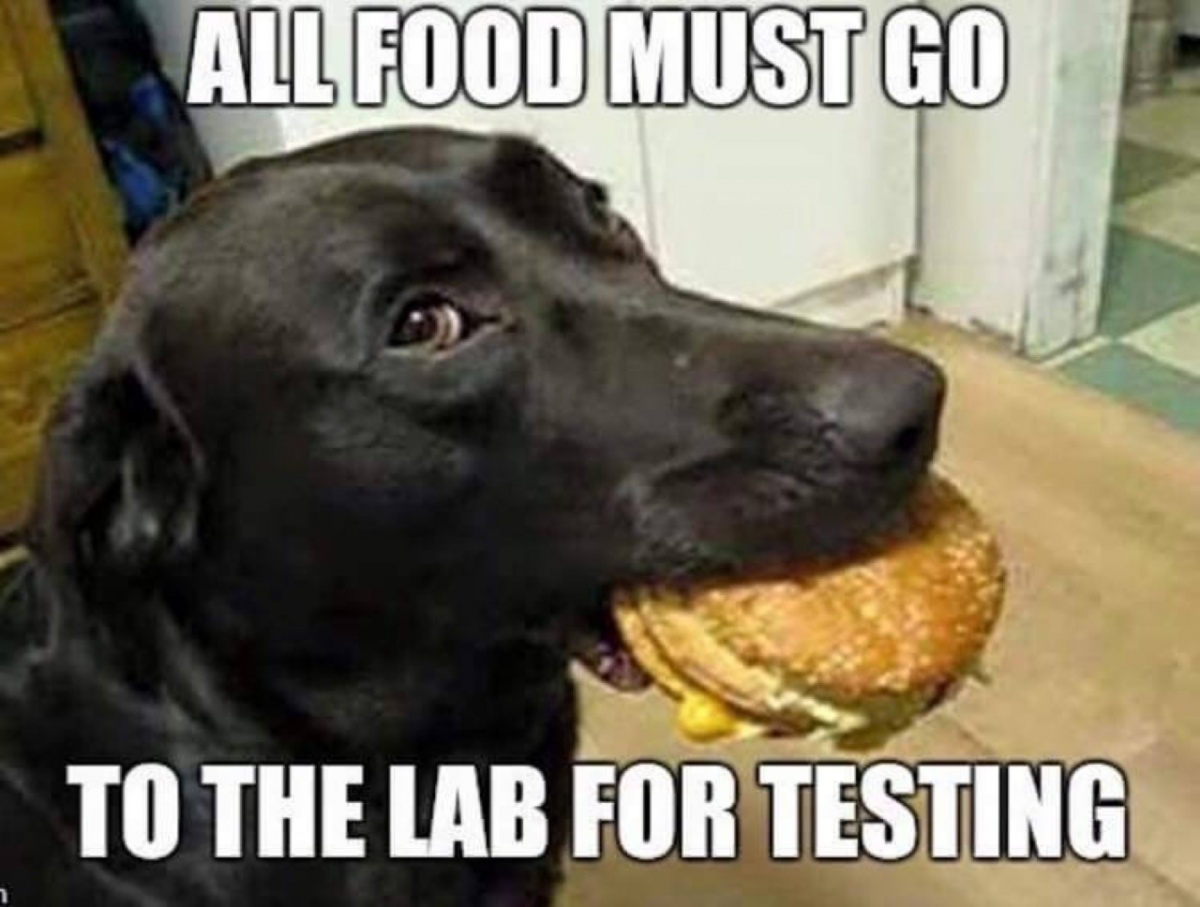 Whether you're aiming to indulge in a convenient conversation with a cunning canine coven, or are merely eager on impressing prospective fur-iends, these puns sure are a comedian's best friend.
The Best Dog Puns You're Going to Find
Having a bone to pick with the comedic spotlight isn't easy when all you've got in your flash-cards are puns, but sometimes that's just the way the dog-treat crumbles. They're not everyone's cup of kibble, but in a pinch these puns are sure to prove that you certainly are more bite than bark, and might even earn you more than a scratch behind the ears, because sometimes that's all you need when the going gets ruff.
What do you call a Dachsund that needs to sit in the shade? A Hot Dog.
What's a dog's favourite fall drink? Pug-kin Spice Latte.
Where do dogs like to surf? Collie-fornia.
What do you call a locksmith dog? A Corg-key.
What do you call a cold dog? A Pup-sicle.
What's a dog's favourite action flick? Jurassic Bark.
Where do dogs go when they lose their tails? The Re-Tail store.
Why are dogs a shingler's best friend? They help with the woof.
Where do bachelor dogs go on a Saturday night? A House Paw-ty.
Which dog band was all the rage in the 70's? The Beagles.
Why did the police come to the late-night puppy party? Their sub-woof-ers were too loud.
What did the dog write after conducting an experiment? A Lab Report.
What do you call dogs that chase celebrities with cameras? The Pup-arazzi.
Why did the dog need a change of clothes after going out in the rain? He had stepped in a poodle.
What's the most availed sale at the pet store? Buy one dog, get one flea.
Which dog is Dracula's best friend? A Bloodhound.
What magazine do you find under a pubescent dog's bed? Vanity Fur.
What's a dog's favourite Pink Floyd album? Bark Side of The Moon.
What breed is Odin's pet dog? A Labra-Thor.
Why did the dog get rejected? He was hounding the lady for treats.
Why do criminal Dalmatians hide in the shadows? In case they're spotted.
What happened to the dog who gave birth on the side of the road? She was ticketed for littering.
Why did the dog-owner's throw out their mattresses? They had bed-Pugs.
How do Hispanic dogs wish each other a Merry Christmas? "For-Leash Navidad".
How do you let a dog know you don't believe it? By calling bull-Shih Tzu
Who Let The Puns Out
Albeit sufficient to warrant a lengthy groan (grrroan?) from any and all who are subject to this infernal collection of doggy puns, there is much ruff-ticity to be found in a good, simple wordplay to cure your melan-collie, and we can be thankful for the existence of such rebarkable humour. For even, the most far-fetched of these terrier-ble puns are worthy of some ap-paws-se.
For laughter, in the end, is the ulti-mutt medicine.