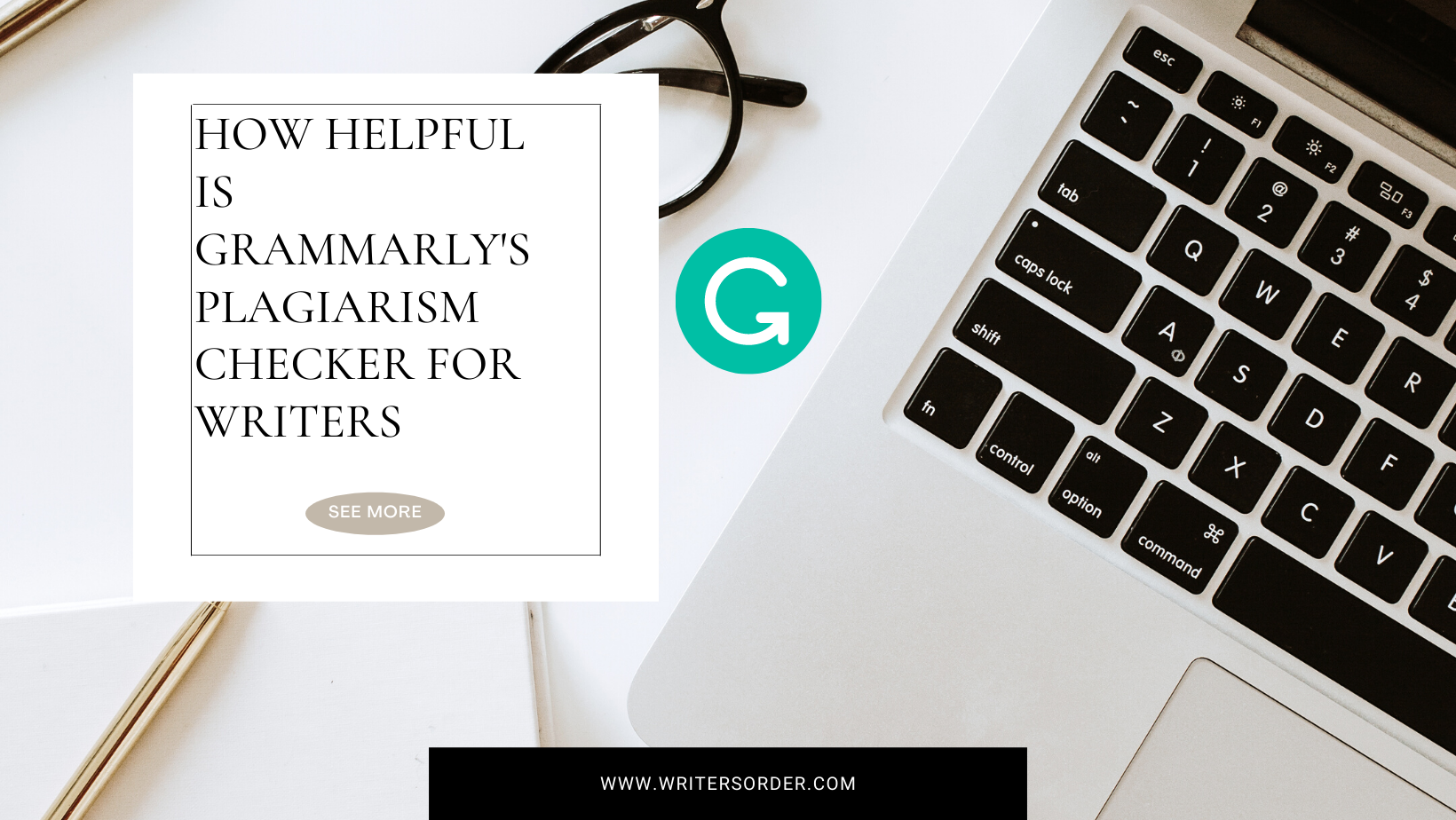 How Helpful is Grammarly's Plagiarism Checker for Writers
Our content is reader-supported. We may earn a commission if you make a purchase through one of our links.
Plagiarism is considered a serious professional and academic violation. Most colleges and businesses have incorporated Grammarly's plagiarism checker to examine scientific papers, articles, and presentations. This is done to ensure students and employees are not committing an academic or professional misdemeanor.
Get Grammarly Plagiarism Checker!
Why Do Writers Need a Plagiarism Checker?
It can sometimes be hard to ascertain when you will make a grammatical error or, worse, unintentionally plagiarize. Even experienced writers make these two mistakes, particularly when they are short on time and must produce a healthy amount of text per day. This goes especially for plagiarism, or better yet, 'unintentional plagiarism.'
Unintentional plagiarism happens when you happen to write a handful of the same words in the same sequence multiple times in a text. This is very likely to happen if you're writing something technical and there is only a specific terminology you can use to get the message through. This is none of your fault, you are not plagiarizing. However, it may still be counted as plagiarism by plagiarism detectors and you want to avoid this.
You're still not plagiarizing. At least not intentionally, so why does that matter?
Well, the thing is, if you're a freelance writer or writing for a blog, you or your client would want your content to rank higher on Google search results. Google only chooses the most unique content for a spot on its first page. So if your work contains the same words in the same sequence as another text that has already been published on the internet, Google will automatically recognize it as plagiarism and will rank your content lower. In other words, search-engine-optimizing your content without a quick plagiarism checker is a hard row to hoe.
Why Grammarly Plagiarism Checker?
There are many tools now in the market that offer plagiarism detection services. Grammarly is one example, and its unique features set it apart from all others. Grammarly is a one-of-a-kind software that offers two essential features to students and professional writers: grammar and originality analyses. When you check your text with Grammarly, it indicates all of the grammatical problems, and suggestions to solve them. The plagiarism detector separately highlights copied content.
If you're looking for the best plagiarism-checking software, Grammarly is the one for you if you want quick results for large documents. Here are some reasons why you should go for Grammarly.

1. A Great Range of Features
Plagiarism identification is a standard function provided by Grammarly Premium. This implies that you will automatically acquire access to this feature once you switch from a free account to a premium one.
The plagiarism checker will compare your text to thousands of other texts, dissertations, blog posts, and other retrievable publications, and educational databases. When it's done, it presents the plagiarized content as a percentage of the entire text. It also includes the different sites that the text is similar to.
It works with a Safari, Chrome, or Firefox browser plugin. This means any web content creator can employ a proofreader and plagiarism checker and optimize their content seamlessly.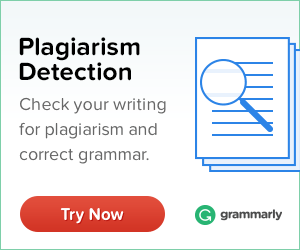 It does include an integrated Google Docs interface as well as a smartphone touchpad. This is compatible with both iOS and Android devices. On Windows and macOS, native systems are offered. The best part is yet to come: the Grammarly MS Word add-in. This add-in has made writers' lives easier than ever. Not only does it give amazing writing suggestions but will check for plagiarism with a single click. No need to open separate tabs and software when you could do it all on the same application with Grammarly. However, the software can only be used with steady internet access.
The editor calculates the proportion of copying. You could use the information to insert a citation or to eliminate the plagiarized material completely.
2. Your Work Stays Secure
Data security is a significant concern for plagiarism detection. There exist accessible platforms that allow you to publish articles but then sell them to fraudulent dissertation-generating businesses at the backend. However, this is not to claim that all writing sites are scams. It is best to stay away from free plagiarism checkers for scholars and professionals.
Third-parties are not given access to documents stored on the system. Grammarly plagiarism checker also employs secure online methods to protect your username and password.
Nevertheless, it is a good idea to keep your premium account's login, and password separated. This way, you will not have to be concerned about security when you return to your files.
3. Other Perks of the Premium Version
Other than the best plagiarism detection feature in the market, Grammarly Premium displays a lot more suggestions to improve your writing. It helps you with audience engagement, deliverability, clarity, and more.
You can use the Style Guide tone identification to determine who your intended audience is. You can choose whether your readers are a knowledgeable group or a general audience.