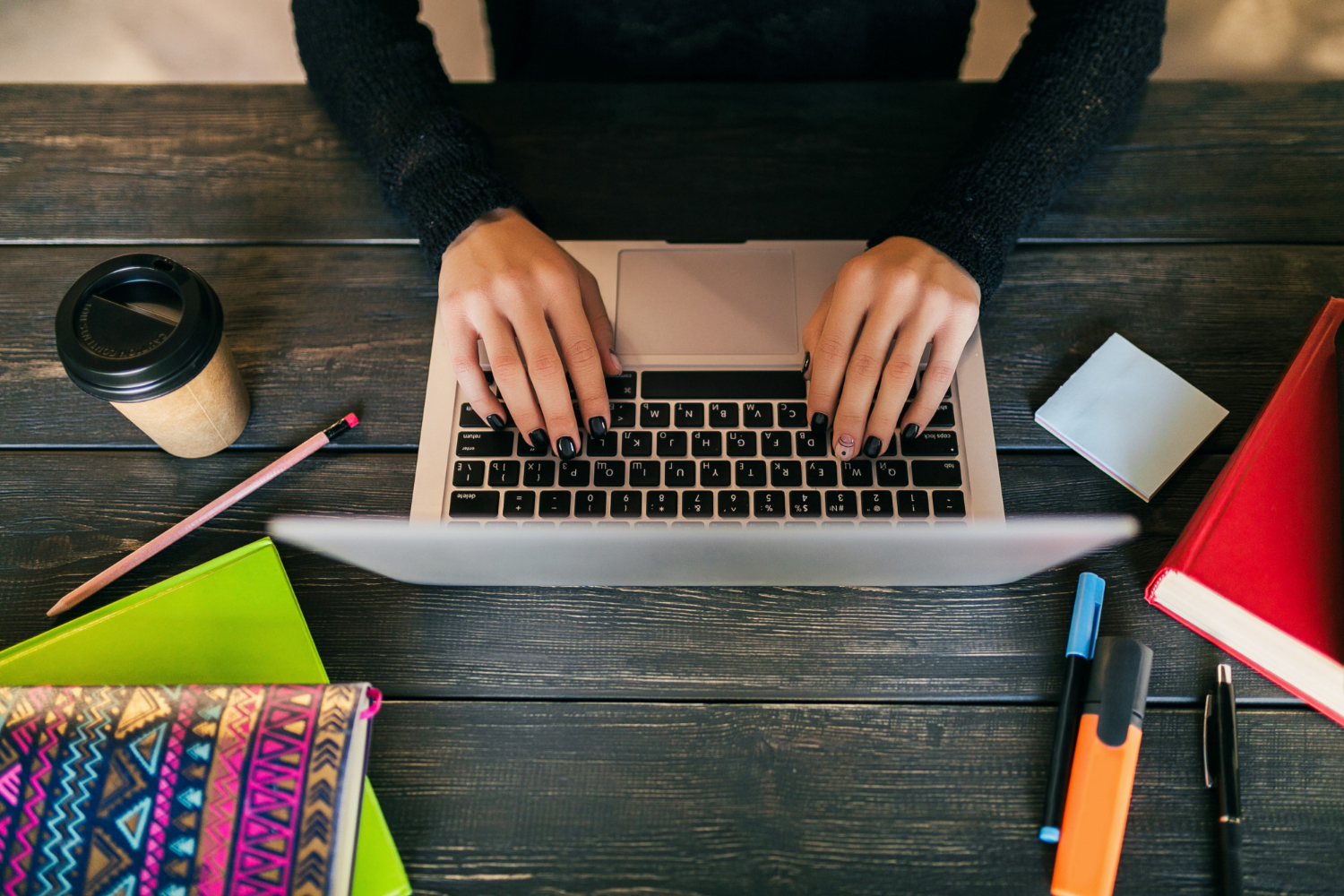 Why Should You Use an Online Art Gallery
Our content is reader-supported. We may earn a commission if you make a purchase through one of our links.
In the current world of perpetual hustle and bustle, when we barely have time to meet friends and family, devoting time to exploring art galleries has become quite the task. There are hundreds of art galleries filled with thousands of unique paintings online. However, unfortunately, there is barely any time to roam each of these and fully indulge in the magic that is art.
Online art galleries are the new trend. On the web, you can look at countless paintings by different talented artists that are all only a click away. This way has become the new favorite of artists and art enthusiasts due to several reasons, such as affordability, availability, and the option of doing all this from the comfort of your home.
Features of Online Art Galleries
There are numerous features of online art galleries.
Easy to Reach
Leading art galleries allow collectors to easily find exactly what they are looking for. They can make use of the search by the name of the interactive map feature to look for the type of art they desire. Similarly, there are options to search for artwork by style, art medium, or price range, so everyone can find what fits their liking and budget.
Eliminating Expensive Art Galleries and Website-Builders
Some art galleries ensure that each artist can fully flourish without caring about financial constraints. This relieves you of the burden of making an entire website for a handsome amount. Instead, make your profile at affordable charges and show off your unique artwork.
An online art gallery also allows its members to display their artwork without worrying about expenses. These galleries are unlike physical art galleries, where artists are expected to pay high costs for showing their own work.
Tell Your Story
In an online art gallery, you don't need to mold yourself according to the wishes of others. Here, you can fully express yourself, showcase your artwork, add blogs, and write interesting and meaningful content for the world to see who you really are.
Your artwork may offer a brief insight into your personality, but your story described via articles and blogs is what fully reveals your true self. You get to build your brand, share your biography, and create a personal and customized artist brand name, bringing you closer to fame and your goals.
Build a Strong Customer Base
Art is a form of magic that must be put up for the world to see. Every artist creates unique art pieces that different people across the world enjoy. With an online platform, you can display your artwork to build a solid customer base. Here, you can make contacts and connect with fellow artists, send in-profile emails about your upcoming artwork, and share news about recently sold or soon-up-for-sale pieces. You have complete control over your art, customer base, audience, and artist profile to help you reach the top.
Safe Payments and Shipments
One of the riskiest and most difficult aspects of art is the safe delivery of an art piece and easy payment to the artist. Both are often compromised, with emphasis only being laid on the initial steps of displaying the artwork.
This is not the case with online art galleries, where safe payment and shipment are promised. A reputable online art gallery will deliver your beautiful art pieces from a plain laptop screen to the world, wherever needed.
Efficient deliveries are accompanied by secure payments, so the artist can share their talent with the world without worry. At an online art gallery, you see the exact shipping and additional costs from your doorstep to the collector with no hidden charges. Experience stellar services from your home to the world.
All-in-One Solution
The artists in online art galleries get 10x more search requests than an average artist. You get more customers and build a stronger artist profile than with any other solution. List all your artwork, connect with collectors, get your pieces shipped, and enjoy secure payments all through a single domain.
A Quick Recap
Most online art galleries offer the following features to their members:
List all your artwork, displaying each piece with all its glory.
Share your story with the world by writing blogs.
Build a strong artist profile and show your vita.
Connect with customers and discover more amazing artists.
Widen your audience and collector base.
Experience safe and easy shipping and payments.
Manage your contact tools and an artist mailbox.
Enable shopping via social media, such as Facebook and Instagram.
Earn repeatedly every time your work is resold.
Track your art piece's value increase with Al-powered metrics.
The Success of Online Art Galleries
To determine accurate results for any matter, rely on facts and figures, as they are based on real evidence. As far as online art galleries are concerned, annual surveys are being conducted constantly, allowing experts to calculate their success rate as opposed to actual art galleries. The most recent studies show that the online art trade value lies somewhere around $2000 million.
An expert, Osman Khan, co-founder of the New York-based Paddle8 online auction site, states that the reason for the rise of the online art market is pretty simple:
"We have simply reached a tipping point. People feel more comfortable with the experience of buying expensive things like art online."
According to Hiscox Online Art Trade 2017 Report, online art sales represent about 9% of the overall art market. It also indicates that online art galleries will only continue to grow as they are still far from their peak.
Although traditional art galleries will continue to exist, owing to the great pieces they house worth millions, online art galleries also have a bright future. A lot of support for the latter is contributed by our current schedules that do not spare a lot of time for visiting actual art galleries and the ever-advancing technology.
Benefits of Online Art Galleries
The benefits of online art galleries include the following:
Save Money and Time
A major chunk of artists does not have the desire or opportunity to get live shows for their paintings for various reasons; this may include financial restrictions, less time, or personal choice. Online exhibitions are a great alternative to in-house displays and help you save money as an artist.
Artists do not have to spend their hard-earned money and time to book a live show, pack, ship, hand-deliver their artwork, and explain each piece to guests repetitively. Online art galleries give them the freedom to simply upload their files, write their artist statement and artwork description, and relax as the world enjoys their artistic magic.
Marketing and Promotion
Online art exhibitions may work in tandem with traditional gallery exhibitions to promote the artist and increase their visibility. The artist can also build their profile on different platforms and display it with each of their pieces. If an art exhibition's sponsor decides to link the artist's website with theirs, it directs more traffic to the artist's online artwork.
Gain a Larger Audience
Not everyone can visit any one art exhibition at one time. However, online art exhibitions are accessible to a larger audience at all times. This is especially beneficial for new artists, as they can only attract a few visitors to their exhibition, despite their immeasurable talent.
However, online art galleries allow all artists to display all of their artwork. A wider audience can then admire their work without paying any entry costs. Online art galleries also help you grow your Instagram audience by featuring you on their social media.
Earn Career Credentials
All artists, emerging, mid-career, and experienced, greatly value career credentials. An online art gallery allows the artists to add their prestigious art career credentials to their resume, which may even be in different forms, like a cash prize or an award.
The artist can showcase how they were able to manage an online art show, attracting a significant number of visitors. Such awards can have an advantageous impact on their artistic career.
Inspiration and Education
The sky's the limit for all types of artists. Online art galleries give an opportunity to artists to get inspired and learn from fellow artists. They get to see what other artists have created and from where they derive their inspiration.
Artists get to experience different styles, mediums, themes, and subjects all in one domain. Such opportunities pave the way for constructive criticism, offer different insights, and give them a sense of motivation and education.
Building Relationships and Contacts
Online art galleries allow the newest artists to form fruitful relationships with potential clients and artists. While the former can help them make a good living, the latter makes way for collaboration, camaraderie, and inspiration for future work.
Growth Beyond Limits
Artists certainly benefit financially from online art galleries. However, online exhibitions also enable them to grow spiritually and emotionally. They interact with different art writers, curators, gallery owners, and managers of non-profit organizations, grant-givers, residencies, sponsors, and so on. All of this helps them see the world with a clearer lens, adding to their experiences as an artist and otherwise.
Conclusion
While traditional art galleries are here to stay, online art exhibitions are the future of the artistic world. Online art-promoting platforms have listened closely to various artists, considering their needs, desires, and goals for their careers, and are helping them turn their dreams into reality. It's time the artists are put into the center of all action!