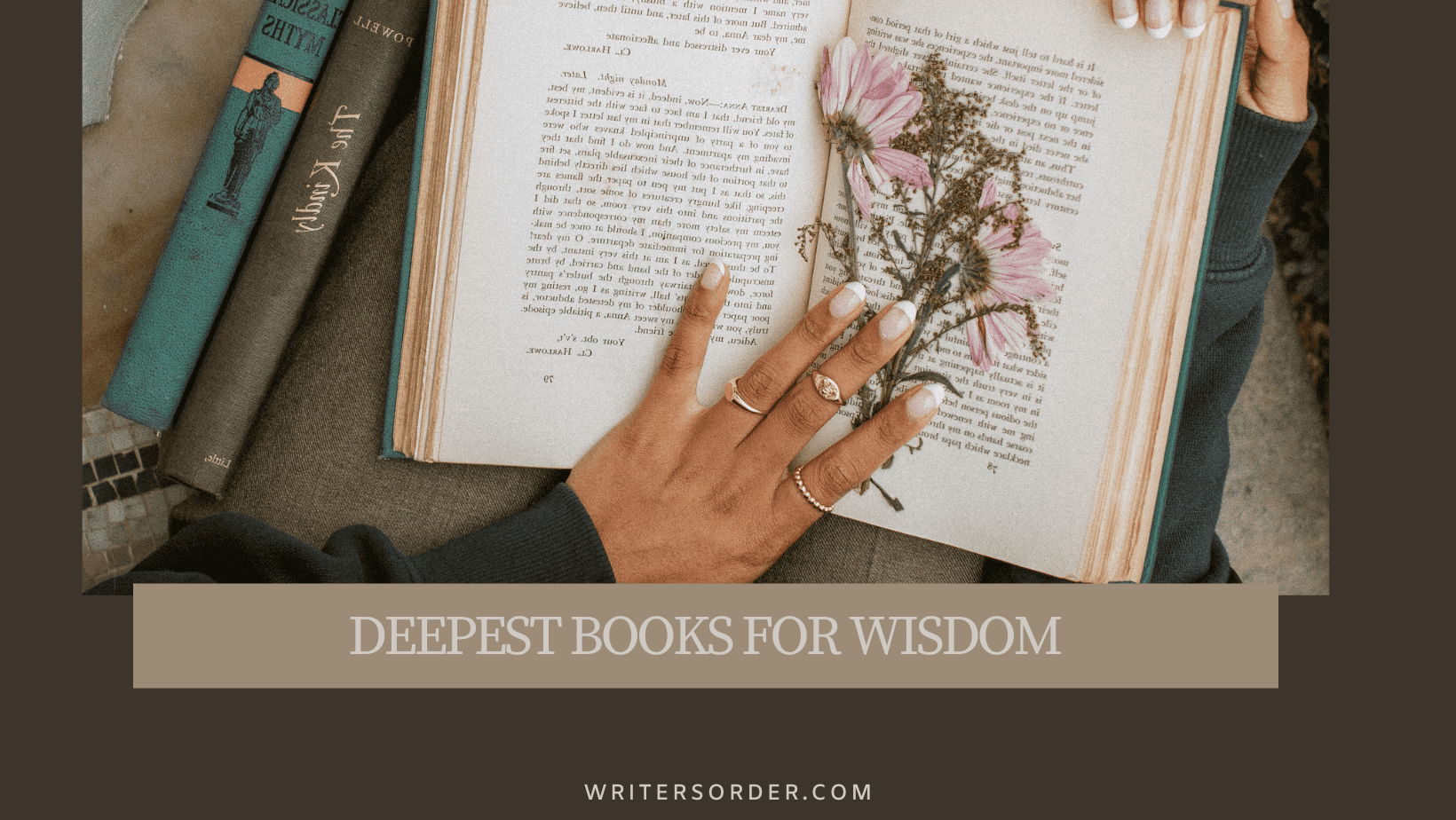 The Five Deepest Books to Read for Wisdom
Our content is reader-supported. We may earn a commission if you make a purchase through one of our links.
Being wise requires more than just having knowledge crammed into your head. Knowing enough to give a few suggestions would have worked in the past, but this is of no help in today's era. Wisdom is something much greater than that. The deepest books can only help, but true wisdom comes from within.
Wisdom is not about just knowing a few things and telling others. It is about knowing them and then incorporating them into your daily life. It is about possessing both the understanding and the judgment to establish beliefs and act on those beliefs.
This article will talk about five of the deepest books you can read to gain wisdom in your life.
Letters From a Stoic by Seneca
Seneca lived in the first century AD and served as a counselor to the crazy Roman Emperor Nero. Seneca was a rich man who also taught the virtues of remaining modest and refusing to be swayed by the winds of fortune.
In this book, you will find the pleasures of knowing and gaining wisdom. You'll learn that having a successful life isn't about being wealthy and popular but rather about remaining modest, working hard, and accepting life's blessings and curses.
A Whack on the Side of the Head: How You Can Be More Creative by Roger Von Oech
Von Oech, who obtained a Ph.D. from Stanford in a program he founded titled "History of Ideas," believes that innovation is an important aspect of wisdom. Although it has been approximately 40 years since his "Innovation in Industry" conference sequence, which featured some of Silicon Valley's top names, this book still provides useful recommendations from the non-creative about how to get innovative.
Anabasis by Xenophon
It's an epic story in which Xenophon recounts numerous fantastic adventures. Often the reality, as well as history, is far superior to any fiction. The plot revolves around brave acts, disappointments, wars, and fruitless marches. It's about overcoming adversity to achieve success.
You will get insight into the virtues of bravery, loyalty, and wisdom. There are many fantastic statements here, as well as a lot of amusing phrases.
Above all, you'll be immersed in an exciting adventure tale. It cannot be articulated about how it feels to be reading a book like this and stepping back and realizing that what you're reading did happen.
Gilead by Marilynne Robinson
Gilead works with much more wisdom than you'll get anywhere else, characterized as "spiritual prose." This book is a narrative about a dad and a kid at its core, but it's also about far more. The discussion of the wisdom of having a basic but lovely regular lifestyle makes it one of the deepest books ever.
On Moral Duties by Cicero
Cicero was a political genius in the Roman Empire. He lived in an era when the Republic was dissolving, and the nation had been devastated by military conflicts. He wrote several volumes on justice, administration, rhetoric, and psychology, but "On Moral Duties" is among the most helpful canons for daily life.
It contained all of Cicero's lessons in life about wisdom that he wished to pass on to future generations. Cicero's thoughts will help you not just in your own life but also in the society in which you live. Because if everyone follows these moral rules, we will all be able to live in serenity and peace.