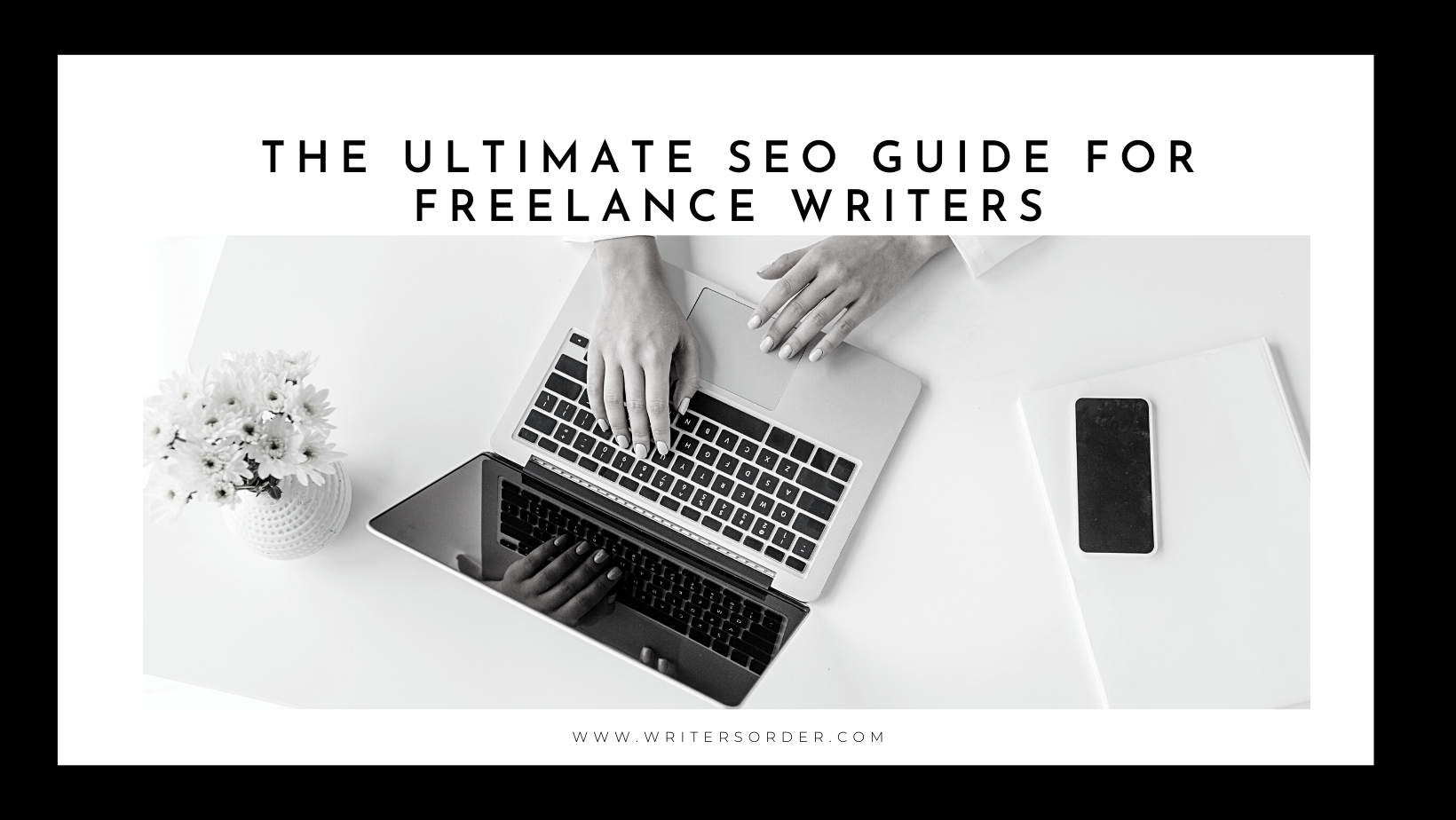 The Ultimate SEO Guide for Freelance Writers
Our content is reader-supported. We may earn a commission if you make a purchase through one of our links.
One of the most challenging assignments for freelance writers and bloggers is to produce content that is optimized for search engines while simultaneously appealing to readers. SEO for freelance writers should not be that hard, and I'm here to ensure just that.
If you want to grow the readership of your content, you'll need to improvise your content strategy so the content can rank on top spots. Though SEO may appear to be difficult, it's not really that hard. It's just a matter of sticking to a set of guidelines consistently as you write.
After all, if you write content that is genuinely helpful and is a delight to read, your content is 50% SE-optimized already. If you're an aspiring writer and want to learn all about how your content can get one of the top 3 spots on Google search results, you're going to get all of them in one place in just a 5-minute read.
Quick Intro to SEO for Newbie Freelance Writers
The appropriate, well-thought-out, and planned use of specific keywords in your content is known as search-engine-optimizing your content. Webmasters use SEO to improve the spontaneous visibility and SERP ranks of their website content.
The art of SEO can be summarized into combining high-quality material with relevant search phrases. In other words, SEO-ed content can rank better than content that has not been optimized. And as we all know, the higher the Google rank, the greater the readership.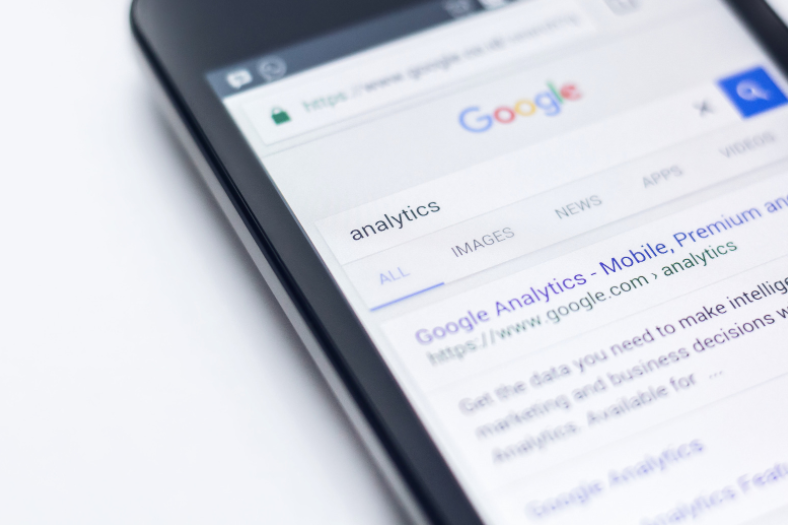 How Is Knowing SEO Beneficial for Freelance Writers?
A vast majority of all writing gigs posted on different freelance sites are related to blogging, web copy, and other online content. And almost everyone who wants to post content on the internet wants it to be optimized so it can reach as many people as possible.
This means there will be an increase in the number of writing gigs available for freelance writers who can write SEO web content, articles, and posts. So once you're done, make sure to add SEO to your freelance writer profile. Not only that professionals who are able to optimize their content for search engines are paid more than the average writer.
What Are Some of the Key SEO Terms?
To understand how to optimize your content better, you might want to quickly go through these technical terms.
SERPs
These are the search engine results pages. In other terms, the results you see on Google or any other search engine after you search for something are the SERPs.
Meta Description
A short 156-character description of the webpage that displays in SERPs can persuade visitors to visit a page. This is different for every new blog or page.
Keyword
This is the exact word or phrase you want your content to rank for. For instance, a webpage that sells teabags will want to rank for the keyword "teabags." This page wants to rank for the keyword "SEO."
Long-Tail Keywords
A grouping of keywords or phrases that is usually 3-6 words in length. Long-tail terms are more particular than high-level, generic terms, and they are requested less often. For instance, "SEO for Freelance Writers" is a long-tail keyword. On the other hand, "SEO" is a standard keyword.
Anchor Text
These are exact words or phrases that you need to include in your content naturally. These are hyperlinked to guide traffic to another website.
Organic Traffic
Your organic traffic is the proportion of individuals who came to your site using a search engine on their own, rather than through sponsored advertisements or other websites.
Organic Keyword Difficulty
On a scale of 1-100, this measure indicates how easy or hard it would be to score for a certain keyword in organic traffic.
Structured Data
The formatting of SEO elements such as metadata, phrases, and HTML on the webpage. Structured data makes crawling and indexing pages faster for browsers.
13 Things to Become an SEO-expert Freelance Writer Right Away
Use the Keyword in the Title
Make use of the keyword once in the title of the blog or webpage. The keyword in the title tag assists browsers in identifying the page's subject and differentiating it from others. A website may have two pages that appear to be identical and want to rank for the same keyword, but the search engine can tell them apart thanks to the term in the title tag.
Use the Keyword in Meta Description
The main keyword should be added to the meta description of your article. This is because meta description is something that the reader will see before visiting the website. You can increase your website's SEO ranking by using the keywords, their synonyms and entice the user to click on your result.
Use Keyword in the First Few Lines
To keep the visitor continue reading, use your main keyword in the introductory lines of the text. This will also help the reader know that they have landed on the right article and will find the answers going through the article.
The Ideal Word Count
The minimum word count of your blog or article should be around 750-800. Although some recommend it to be at least 300-350 words, the more the better. Search engines like Bing rely heavily on the length of your content to rank you. So the more you write, the better you rank. Here are some tools that will help you write better and keep track of the word count.
Avoid adding irrelevant information that will only cause the reader to leave the page right from the start. Unnecessary and lengthy articles only annoy the readers and lower your readability score. In other words, fluff it and you won't rank.
Add Keywords and Synonyms to Subheadings
Adding the keyword and related words in the subheadings is also of great benefit. Research shows that people skim through the whole article first. So having the keywords in subheadings will help them find what they are looking for.
Add Images/Videos
Content that carries more images and videos ranks better than content that does not. Along with adding a lot of images and videos, you also have to optimize them.
Image optimization has numerous benefits, including improved user experience, faster website load times, and increased ranking prospects. It's a function that's growing increasingly vital.
Image SEO makes your text simpler for the search engine to understand, which improves its SEO on both search and picture results pages and makes your website findable.
Add Image Alt Attributes
Since the keyword is the reason people visit your website, it is important you add it to the image's alt attribute. Images in alt tags, such as product photographs, can help an e-commerce site rank higher in search engines. Therefore, to have good SEO content use the keywords wisely.
But don't overdo it. Keyword stuffing doesn't work anymore and will most probably make you rank lower.
Write in Short Paragraphs
Readers are more interested when content is divided up into smaller, more consumable chunks of phrases. Readers may be turned off by large amounts of content on a page, while smaller paragraphs with blank space between them are more inviting.
You are encouraged to use bullet points and infographics too. The more actionable your content, the better your SEO.
Outbound Links
Individuals and search engines both use outbound links to find helpful material. In a few instances, linking to high-quality external sources can aid with search engine optimization. You're advised to link to authoritative sites like .gov or .org sites that carry credible information.
Provide Solutions in Steps
Problem-Solution content is often referred to as Proposing Solutions or Proposal essays and plays a vital function. These writings teach readers about issues and provide recommendations for how to address them. Problem-solving is a fundamental style of thinking in almost all fields and occupations. If you can provide the solutions in numbered steps, this will help your ranking.
Synonyms in H3 and H4
If you think the constant use of keywords in the subheadings is causing redundancy, try and add synonyms of the keyword. The primary benefit of including synonyms and related terms in your writing is that it will make it much smoother to comprehend.
A Solution to The Problem
Your article must be formatted in such a way that it provides a solution to the reader. The reason a person clicks on a link is they are looking for a solution to their concerns.
Your job is to provide the person with all the relevant information without drifting away from the main topic. This surely is of great as the visitor might come back to your website and may also recommend to others.
Writing in 1st person
The reader gets the front seat to the event with a first-person speaker. It also lends legitimacy to a tale. By expressing a personal tale with readers, the first-person point of view establishes a bond with them.
Hence incorporate words like I and you in your article to make the reader see everything from their own perspective and feel every word. Freelance writers can use Grammarly to adjust their tone and make it perfect for the target audience.
Answer Frequently Asked Questions
FAQs allow you to respond to specific questions that your consumers may have regarding your website. They're also a new approach to communicating with and interacting with your intended audience. As a result, it's among the most crucial aspects of your website layout. A FAQ section can assist visitors in navigating your website.
Summarize the Content in the Conclusion
What is the most difficult part of producing a blog article?
It's the end of the article for a lot of folks. You devote a significant amount of time, perhaps hours, to crafting the ideal article. You complete all of the outlining, researching, and writing, and when you arrive at the conclusion.
When the visitor reaches the end of a well-written essay, they can sense the article beginning to sum up and anticipate a conclusion. When you've covered all of your important arguments, the article's conclusion should be brief and, ideally, contain no new information.
What is SEO Copywriting?
You must consider the elements of Google's Ranking Algorithm if you want to develop highly valuable material that performs well in Google while also funneling commercial clients or consumers to a website. With well-crafted material, SEO copywriting allows business owners to approach clients and resolve their particular concerns efficiently.
SEO copywriting aims to create helpful, captivating, and relevant material that addresses particular keywords that convince a reader about a particular product or service.
A Powerful SEO Tip for Freelance Writers
Make a list of keywords that you'd like to use. The initial stage in any legitimate SEO campaign is typically keyword research. Simply type a keyword into Google's search engine, and a list of options will appear.
You discovered a small number of keywords. It's now time to examine who scores for those keywords currently. Simply type one of the phrases you found into Google to do so.
Examine the first ten results. Also, make a note of any similarities you see.
It's now time to produce some extremely high-quality material. You get two options when it comes to SEO content:
You can come up with something unique.
You have the ability to create something superior.
You could wish to make something stronger and bigger than what's already available. Which is followed by the rest of on-page SEO. The 13 steps we mentioned above all comprise on-page SEO.
After SEO optimization, you should improve your website for target keywords. You must also concentrate on your article layout.
Obtain links to your website to build it in the market. Lastly, keep updating and improving your content to keep it up to date.
Bottom Line
There is always a demand for writers when there are companies trying to drum up business. Fresh and appealing articles created with SEO tactics and adequately loaded with keywords are now becoming increasingly popular. You'll never be out of employment if you can grasp SEO for freelance writers.
Frequently Asked Questions
What is on-page SEO?
On-page SEO refers to the techniques used within a website to help it appear top of the search results. Outbound links and other external media are not included in on-page SEO.
What is a search engine?
A search engine is a platform that allows people to look for material on the web by putting in a search word. The search engine then looks for its database and displays suitable findings in the format of a list.