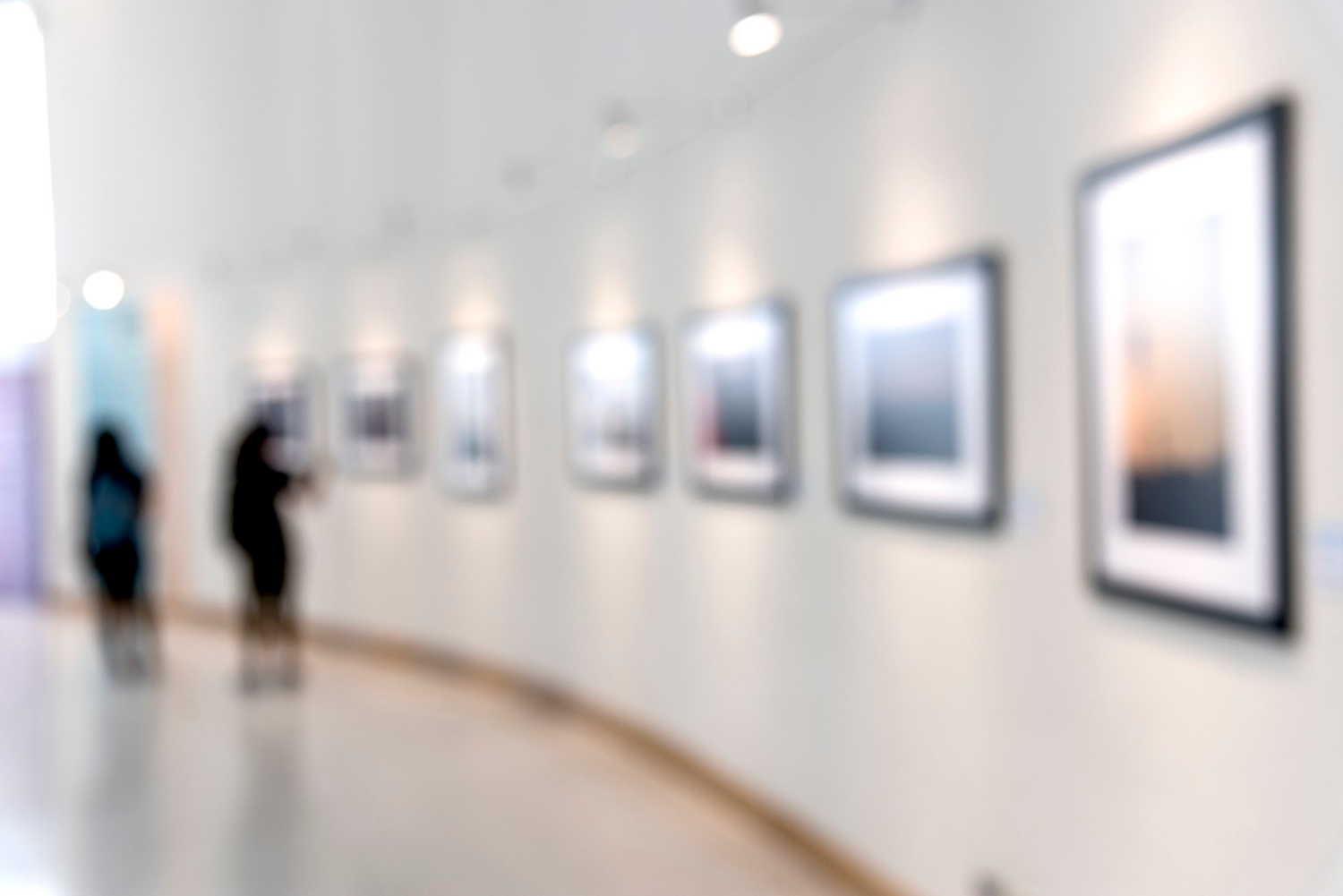 6 Tips to Reach the Top in Online Art Galleries
Our content is reader-supported. We may earn a commission if you make a purchase through one of our links.
Online art galleries are taking over the art world by storm. In order to reach the heights of success as an artist in the digitalized era, you must also take over online art galleries by storm!
Even if you're an art maestro and your paintings never fail to steal the spotlight wherever they are on display, success is not guaranteed unless you're doing well on online art platforms.
Likewise, even if you consider yourself an average artist, you can experience accomplishing the feats of a popular, award-winning art virtuoso. You should know how to market yourself on the internet and have the know-how to tap the online art gallery business.
If you are pursuing art as a career, you should realize that to be a successful artist today, more than half of your time should be spent marketing and selling your art. Thriving professional artists do not spend away their days in front of a canvas with a palette in one hand and a brush in the other. Yeah, they do spend a lot of time like this but that is only a rough 40-50% of the time they allocate to painting. The rest is spent, as mentioned above, in marketing themselves and their art.
To use the power of the internet in your favor and thrive by selling your art, you must make yourself noticeable in online art galleries. Here are 6 wonderful tips on how to do so.
1. Share Your Story
When buying art online, buyers look for originality. Although the art buying process has transitioned from the traditional in-person art gallery to online art galleries, the essence of it is still there.
Buying and selling art online is nothing like buying and selling any product on an e-commerce website. It still is a significantly romantic experience where buyers prefer works of art that give off a greater sense of originality, artworks that have got rich backgrounds to them.
On your online gallery artist profile, share who you are, and your passion for art. Let your audience know how you started your journey and where you're headed with it. Share your aspirations and motivations. Don't make it too long, boring, or typical, and try to be unique and interesting. This is your first non-art expression toward your audience.
Most importantly, be positive. A potential buyer should get positive vibes about the artists they're buying art from. These tips will help you nail your artist statement.
If you can't think of what to write, sharing your latest successes in your art career is an excellent idea. Mentions the sales, exhibitions, and workshops you've attended. Add a positive, professional touch to your profile.
2. Accurate Details About Every Artwork
Buyers want to be absolutely sure about the work of art they are going to spend money on. When online buyers like the aesthetics of a work of art, they are easily put off if they can't find all the details they need about the artwork.
For instance, an online art gallery visitor is specifically looking for a finger painting. You will have a greater chance of being able to sell your finger paint art if you have mentioned the painting style when you put a piece of art for sale in an online gallery.
Mentioning every detail from the size and type of surface used to the paints and painting technique is time-consuming and might even seem unnecessary. However, mentioning these details in each of your artworks can do wonders for you.
Not only does this make a potential buyer certain about buying your artwork, but it also makes you look more professional and devoted to your art.
3. Put Effort Into Describing Each Artwork
Apart from the technical details that go with every artwork, there is also a non-technical description that goes with every piece of art. This description comprises the artist's thoughts regarding a particular artwork.
It can be said that what an artist has to say about their art sometimes matters more than the art itself. The value of a work of art is built by an artist. First by their brush and then by their words.
When talking about a piece of art, you can describe what inspired you to create it, what do you admire the most about it, the message you want to convey, or whatever you deem best.
Mentioning your thoughts about a particular artwork goes a long way in helping it succeed in the market. More often than not, the artist's thoughts about an artwork play an impactful role in a buyer's decision to purchase the art. Also, if you regard a particular artwork as one of your best, this automatically adds (symbolic and monetary) value to it and plays an important role in how customers choose art.
4. Share Your Blog
Having your own blog helps you portray yourself as a professional who's passionate about their art. Art collectors are always interested to know more about an artist and their thoughts about art. Once they do so, they are motivated to buy it.
Frequent blogging helps you enhance your online presence and be more visible to art enthusiasts all around the world. And this, in turn, helps you to increase your sales on an online art gallery.
5. Pricing Right
Unrealistically priced art seldom sells. This goes for art that is too highly priced or even for artwork priced too low. It's not hard to deduce how artworks priced too high won't readily sell, but what's the matter with low-priced pieces? Those should sell well, no?
Art buyers look for a touch of extravagance when buying art, and cheap-priced artworks will fail to make the cut. Such an artwork appears as low-quality or 'trivial' even if it's a fine piece of art.
So, you should always price your artwork suitably. Consider the size, the art medium used, the time you've invested, and the average price of similar artworks in the market to place a realistic price tag on your work. Still, at the end of the day, it all boils down to how you market your art. If you do a good job invoking a buyer's emotions about your art, you can even manage to sell it at a ridiculous price!
6.Go For Advanced Membership Plans
Several online art galleries offer membership plans that come with a lot of perks. Opting for a special online gallery membership plan can give you a head start in your art career.