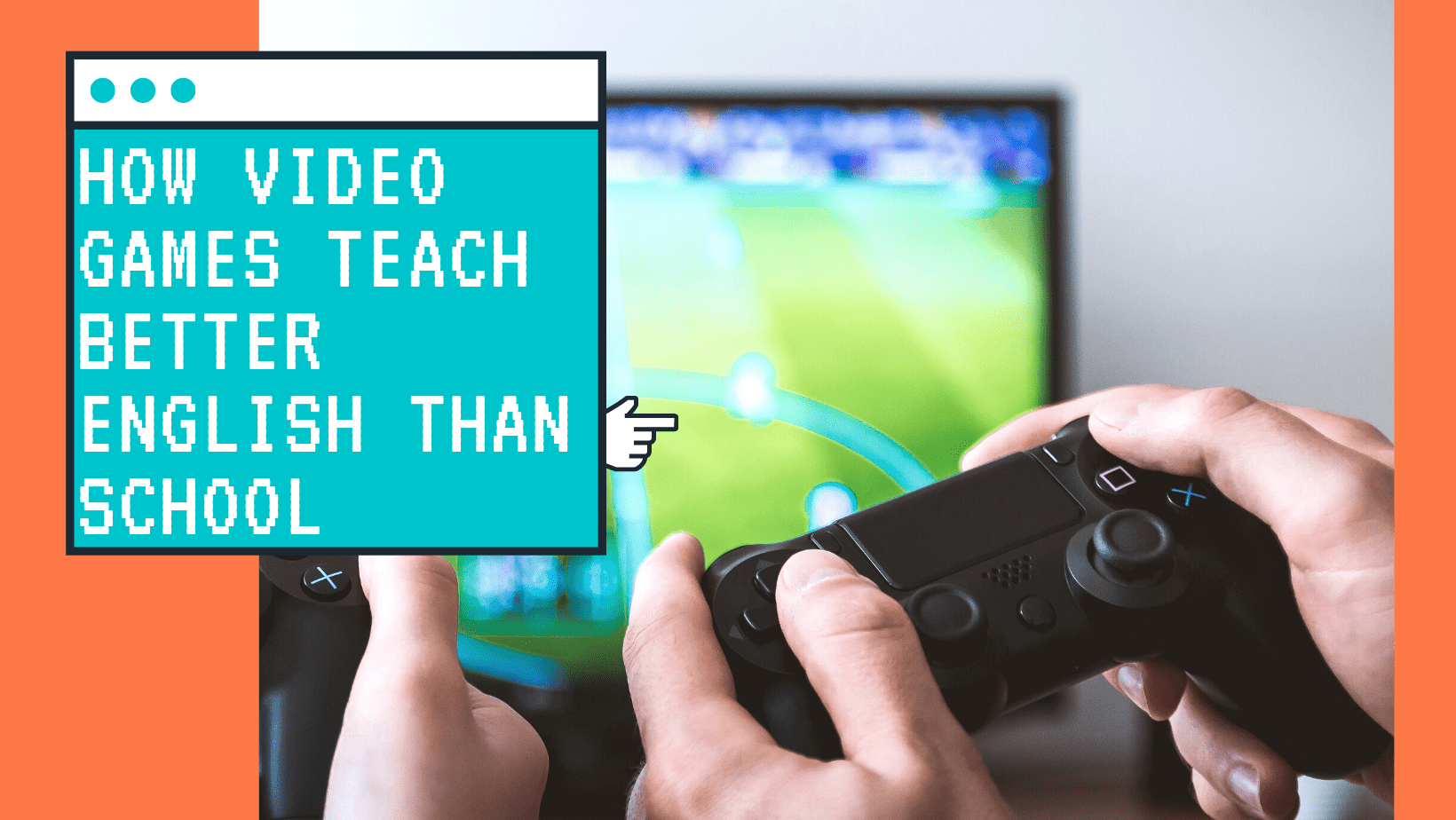 Best Video Games to Improve Your English
Our content is reader-supported. We may earn a commission if you make a purchase through one of our links.
Almost all of us have seen the meme about how video games improve English way better than our school ever did. Our education only helps us acquire basic linguistic skills. However, for more in-depth language development, to learn how to speak English casually and understand English proverbs and slang, video games can prove to be much more educative than school!
With the development of technology in recent times, the popularity of video games has increased exponentially. A form of "interactive digital entertainment", available on many platforms, video games can play a major role in helping to develop one's linguistic skills. From vocabulary to pronunciation, games are naturally either "text or language heavy", to help improve user experience.
Many reasons collectively play a role in improving making video games an effective medium to learn and improve one's English, some of which are:
Interactivity: Active involvement helps aid attention retention of the users.
Games mimic real-life situations: As a common rule, games generally try to imitate real-life situations. This "simulation" helps one to practice their skills in a setting that stems from daily life and can thus, in turn, be applied to similar day-to-day scenarios.
Addictiveness: Games have the unique ability to be able to transform boring language lessons into enjoyable activities that one wishes to do actively, regularly.
Freedom of choice: The element of choice is one of the most important features of any game. This holds especially for games with in-game conversations, where every choice alters the resulting outcome.
Play at your own pace: Excluding a few time-based games, most video games nowadays allow one to explore and discover things at your own speed.
Games To Improve English
In every "Civilization" game the player starts off as the ruler of a civilization that has to compete with other civilizations in the world.
Players start from the Stone Age and then reach the current times in terms of technology and science. Moreover, one must have to maintain their cities, build relationships with foreign nations, create an army, engage in espionage, and so forth.
One of the unique features of Civilization is that it can be played completely without any audio. Moreover, the text is not essential to the game. However, considering how much content there is to read and listen to, the depth of lore in the game is truly amazing.
This game is however more suited to improving ones reading skills.
An RPG (Role Playing Game) for those who love fantasy and are entranced by good stories, in this game, the player starts as a boy whose whole village is burned in an attack by bandits. Throughout the game, players can choose whether to do good deeds and the reputation of the character is shaped through these decisions.
A classic game focusing on realism, the voice acting is excellent for learning or improving British English.
In this game, players start as a man named Henry, who is in the middle of the Wyoming forest on the lookout for fires. Throughout the gameplay, your supervisor converses with you over the radio. As the story progresses, the two of you get closer and discover some dark secrets about the forest, and about each other.
As the game revolves around the conversation of two people, it's ideal for one to practice their conversational skills. However, non-native speakers may find the jokes and sarcasm to be somewhat confusing.
Belonging to the Souls genre, Dark Souls is one of the hardest games ever made. Apart from being a challenging video game made to separate the elite gamer from the masses, Dark Souls is well-known for its use of classic, old English. You will also learn a bunch of new words from this game.
It is one of the older, but still very popular games. First released in 2007, The Witcher has been a widely played game, and its popularity has risen since the release of a Netflix series of the same name.
The RPG is known for its dialogues and use of classic language. It's worth playing for its amazing plot and to improve your English language by scores!
Hailing from the genre of classic RPGs, UnderTale can be played by younger gamers too. Recommended for ages 7 and above, this is a 2-D RPG released in 2015.
You play the role of a kid that falls into the Underground. This game is excellent to learn new words and phrases, especially for young gamers.
Conclusion
To conclude, video games have infinite potential as a form of teaching. The question arises in how to effectively and efficiently utilize this untapped resource and to remove the stigma of video games being a waste of time.